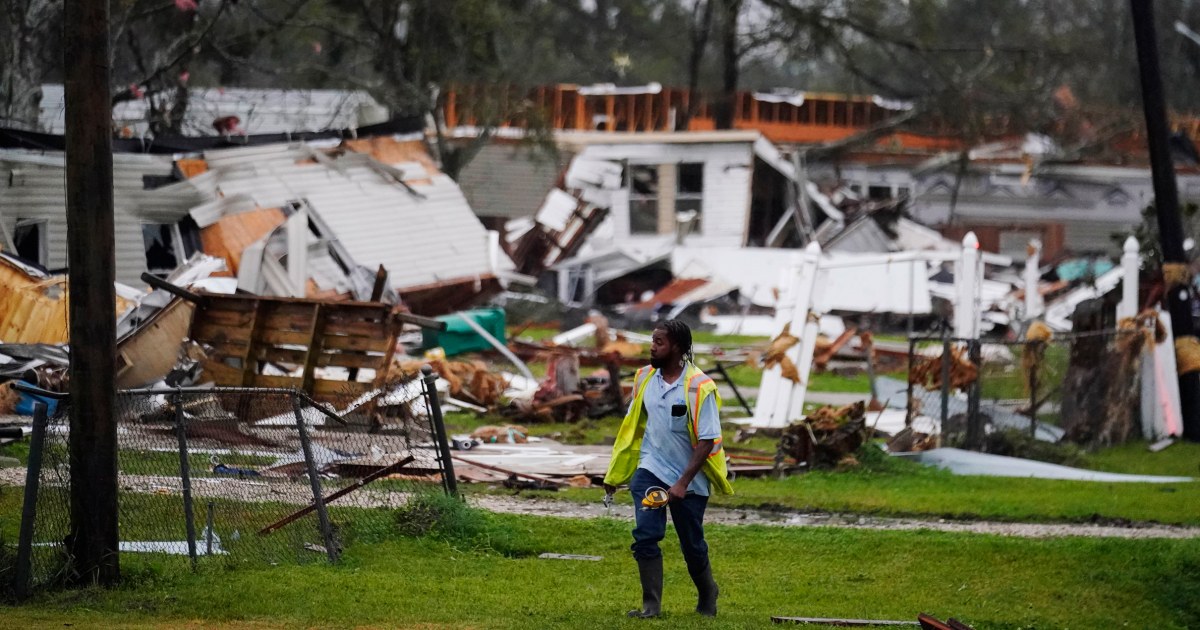 One person died and others were injured after a severe storm and tornadoes pummeled Louisiana, causing what authorities described Wednesday as "catastrophic" damage in some areas around New Orleans.
A woman was found dead outside a residence in St. Charles Parish after a tornado that caused "a tremendous amount of damage" struck the areas of Killona and Montz, Sheriff Greg Champagne said.
Homes were damaged and destroyed, and the sheriff's office firing range, which was also destroyed, was found 1.8 miles away, he said.
"This was a horrific and very violent tornado," Champagne said.
The death in St. Charles Parish brings the number of people killed by severe weather in the state since Tuesday to three.
In St. Bernard Parish, officials said a confirmed tornado struck Arabi, a community of around 4,500 just east of New Orleans' Lower 9th Ward. The sheriff's office in nearby Jefferson Parish said a tornado caused "catastrophic" damage to several homes and businesses.
Images posted on the Facebook page of the Jefferson Parish Sheriff's Office showed a training facility in Harvey on the west bank of the Mississippi River that appeared to have been devastated. No one was injured, the sheriff's office said.
In Gretna, a city of around 17,800 in Jefferson Parish, at least three people had injuries that were not severe and were taken to hospitals, officials said. No deaths were reported. Mayor Belinda Constant said hundreds of structures were damaged or destroyed.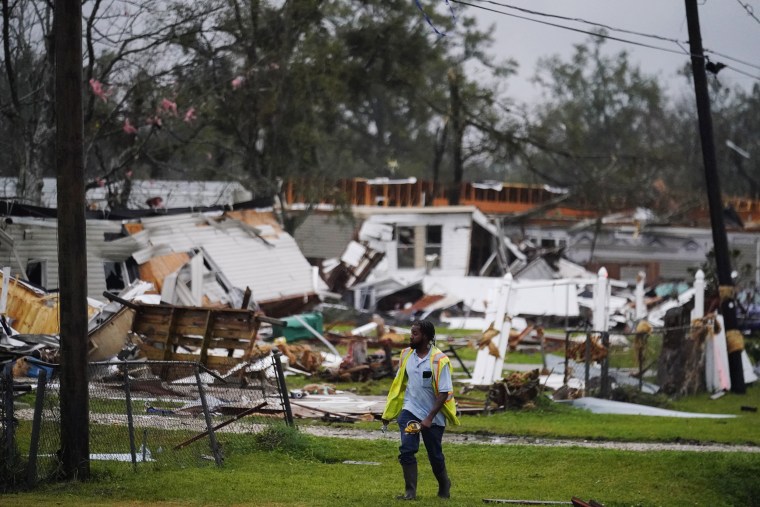 "Buildings collapsed, but people were in their safe place," Constant said. The tornado that hit Gretna was the same that struck Arabi, she said.
In Arabi, the tornado struck in nearly the same area as an EF-3 tornado that swept through in March, killing one person and damaging more than 150 structures.
There have been no deaths and no serious injuries in Wednesday's tornado, St. Bernard Parish President Guy McInnis said. Ten people were rescued, and damage appeared to be confined mostly to rooftops.
McInnis said he was "very relieved" the damage was not worse.
"We have people in distress right now as we're sitting in here speaking," McInnis said at a news conference. "For them, it's bad, and we know that. And I know we're out there in the streets right now and we're going to take care of their problems."
Around 15,000 customers were without power Wednesday night in the eastern part of the state, according to the utility tracking website Poweroutage.us.
Earlier, a tornado struck New Iberia, a couple of hours west of New Orleans, briefly trapping people in their homes, police and the National Weather Service in Lake Charles said.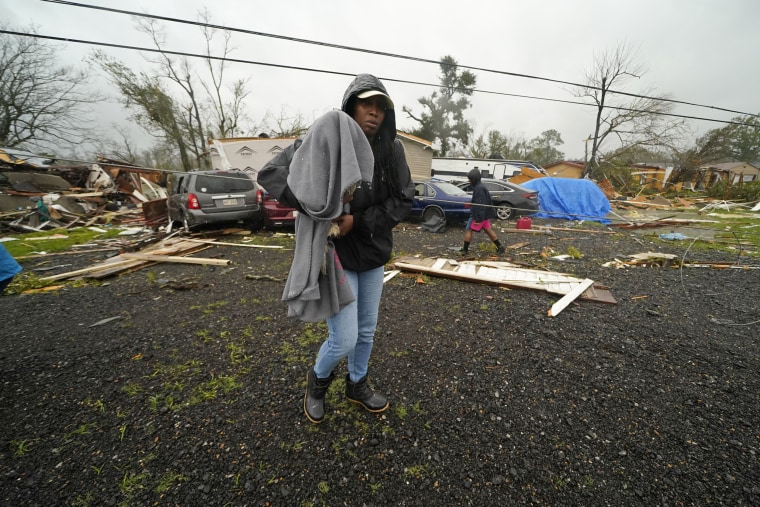 The tornado touched down in the Southport subdivision area just before 11 a.m. An NWS spokesperson said a storm survey will be conducted to determine its strength.
A police spokesperson said in a video update around 1:30 p.m. that all damaged buildings and structures were searched and that everyone has been rescued.
"So far, no fatalities have been reported, just injuries, which these individuals are being treated at local hospitals," the spokesperson said.
Around 7:30 p.m. the weather service in New Orleans said the tornado threat and the threat of other severe weather had passed.
But tornado watches covered more than 2 million people in Alabama, the Florida Panhandle and a small section of Georgia on Wednesday night, according to the weather agency.
On Tuesday, the storm killed a boy and his mother in the western part of the state. Officials identified them Wednesday as Nikolus Little, 8, and his mother, Yoshiko Smith.
The Caddo Parish Sheriff's Office said they were killed when a tornado destroyed their home in Keithville. Nikolus was found dead in some woods, and his mother's body was found hours later under a pile of debris, the sheriff's office said.
At least two other people were hospitalized in unknown conditions in Shreveport. Other injuries were reported in Farmerville, Louisiana, and in Texas after a tornado struck the city of Grapevine. The weather service said preliminary information showed there were 14 tornadoes across North Texas.