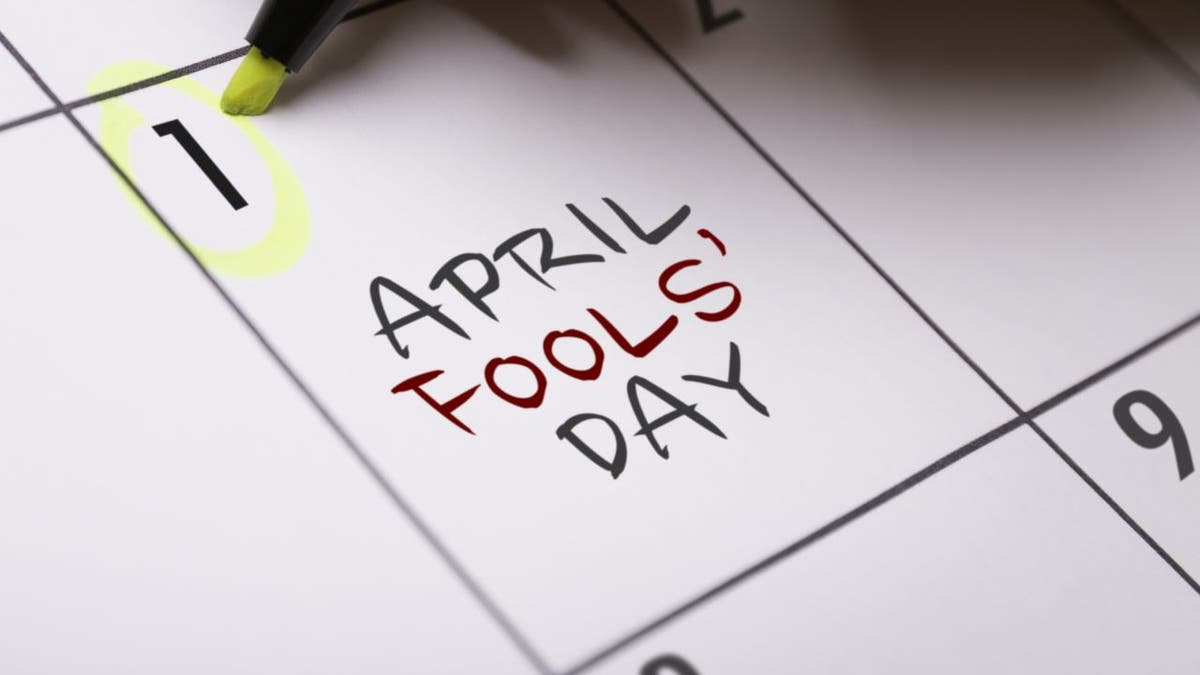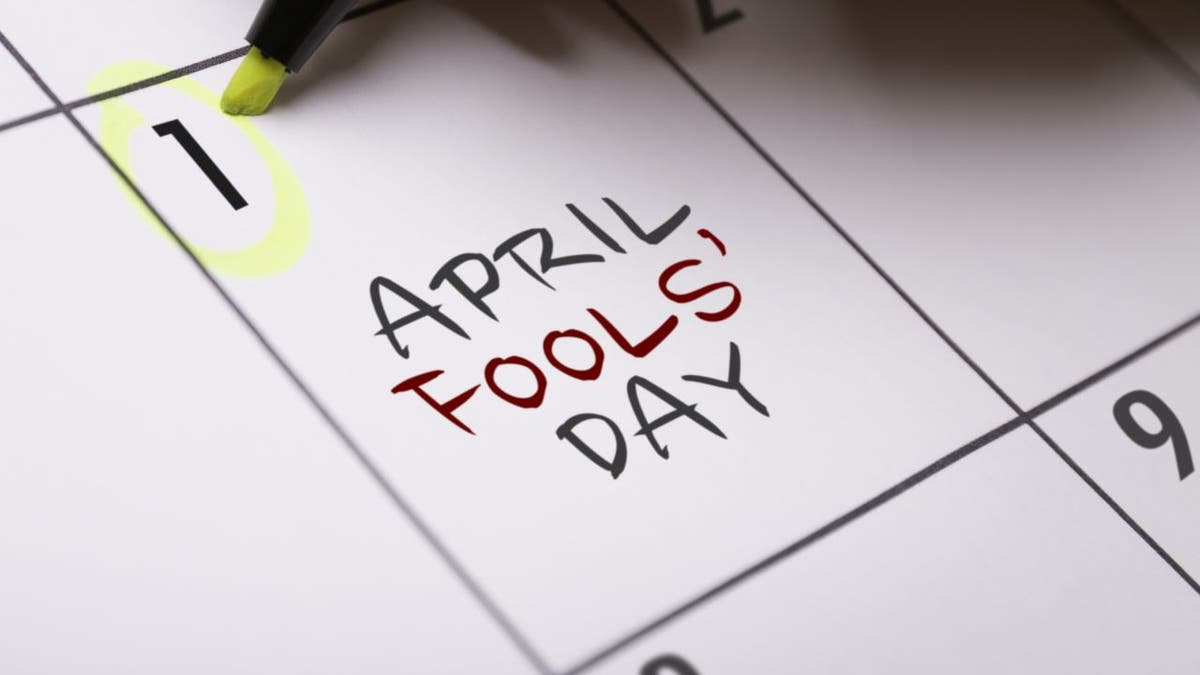 April Fools' Day is an international annual custom with a deep and mysterious history meant for pranksters and jokesters of all types.
While the day has been celebrated by practical jokers for hundreds of years, very few know the origins of April Fools'. 
The annual tradition has become a staple of American society, a time when family and friends play lighthearted pranks on each other as a form of endearment.
APRIL FOOLS' DAY QUIZ! TEST YOUR KNOWLEDGE IN THIS FUN QUIZ ABOUT THE ANNUAL DAY
Typical April Fools' pranks may include using whoopee cushions or can simply be a day to recognize good comedic tastes. The true origins of the holiday are difficult to pinpoint with precise accuracy, but different forms of April Fools' have been celebrated dating back to the time of medieval Europe.
Here are a few number-focused facts to expand your knowledge about the strange day.
April Fools' Day is observed on the first day of April each year. Even though the day's first official observance is unclear, some historians believe the day might have originated in 16th century France when some towns switched from the Julian calendar, which celebrated New Year's Day on April 1, to the current Gregorian calendar, which celebrates New Year's Day on Jan. 1, according to History.com.
French townspeople who failed to observe the new year in January were reportedly dubbed fools and were targeted for pranks and jokes. At the time, many rural French were unaware of the calendar change and continued to celebrate the start of the New Year from the last week of March through to April 1.
 Therefore, those who were ignorant of the time change were often labeled as "poison d'avril," which translates in English to April fish.
Those with the fish label were pranked with paper fish that were placed on their backs. The April fish moniker later became what we know today as April Fools'. 
April Fools' Day celebrations made their way to Britain during the 18th century and eventually to Scotland, History.com reports. The latter country went on to turn April Fools' into a two-day celebration, which was once called "Huntigowk Day" and "Tallie Day." 
On those days, Scottish celebrators reportedly sent people on fake errands and attached faux tails or kick-me signs on the backs of unsuspecting folk.
For April Fools' Day traditionalists in the U.K. and in other countries under British influence, pranking stops at 12 p.m.
The United Kingdom has had various high-profile nationwide pranks celebrated since April Fools' Day became a regular custom, including in April 1950 when the BBC announced that the Big Ben Tower would transition into a digital clock. Seven years later, the BBC also reported that a group of Swiss farmers were harvesting spaghetti crops and paired the prank with footage of farmers collecting noodles from trees.
MCDONALD'S APRIL FOOLS' DAY JOKE ABOUT NEW BURGER ANGERS CUSTOMERS
April Fools' Day became a notable custom in the U.S. in the 19th century. 
A standout quote about the day is attributed to American novelist Mark Twain (1835 to 1910), who said, "The first of April is the day we remember what we are the other 364 days of the year," as reported by the Library of Congress.
A YouGov America poll that was conducted in 2021 found that 47% of American adults find April Fools' Day to be "annoying" — versus the 45% who find the day to be "amusing." The same poll found that 59% of American adults "dislike" having April Fools' Day pranks played on them, but 46% admitted they "like" playing April Fools' Day pranks on other people.
In the United States, April Fool's Day remains a modern tradition that has transitioned into the digital social media space through platforms such as TikTok, where individuals often post pranks to mark the holiday.
MICHAEL STRAHAN CLOSES FAMOUS TOOTH GAP, SPARKS SPECULATION IT'S AN ELABORATE APRIL FOOLS' PRANK
April Fools' Day and Easter occasionally collide because the Christian holiday is observed on the first Sunday after the spring equinox's first full moon. Moreover, the celebration of the resurrection of Jesus Christ always falls shortly before or after April Fools' Day.
Therefore, the floating holiday falls on April 1 a few times each century. In the 20th century, the two events shared the same day in 1923, 1934, 1945 and 1956. The last April Fools' Day-Easter occurrence happened in 2018 — and the next will happen in 2029.
In 1878, a defunct tabloid, the New York Graphic, fooled its readers into believing that Thomas Edison invented a food machine that could turn soil into cereal and water into wine, which it accomplished with a convincing ad spot.
The Progress newspaper (now known as Clearfield Progress) in Pennsylvania shocked local readers in April 1950 with a photo of a flying saucer on its front page, according to hoaxes.org.
APRIL FOOLS' DAY 2021: PEEPS 'LAUNCHES' CAULIFLOWER FLAVOR
In 1992, NPR confused American voters when the public radio station's "Talk of the Nation" show ran a fake segment that Richard Nixon was running for president with a third-term loophole.
In 1996, Taco Bell pranked Americans with a fake ad announcing the restaurant had purchased the Liberty Bell in Philadelphia and renamed it the "Taco Liberty Bell" to help with the national debt.
Google launched and quickly disabled an April Fools' Day prank in 2016 that allowed Gmail users to add a mic drop GIF of a "Despicable Me" minion. 
The feature was placed right near Gmail's "send" and "send & archive" buttons, which caused unfortunate circumstances for people who accidentally hit the feature button when they sent out serious emails.
CLICK HERE TO SIGN UP FOR OUR LIFESTYLE NEWSLETTER
Google responded with an apology, saying, "Due to a bug, the Mic Drop feature inadvertently caused more headaches than laughs. We're truly sorry."