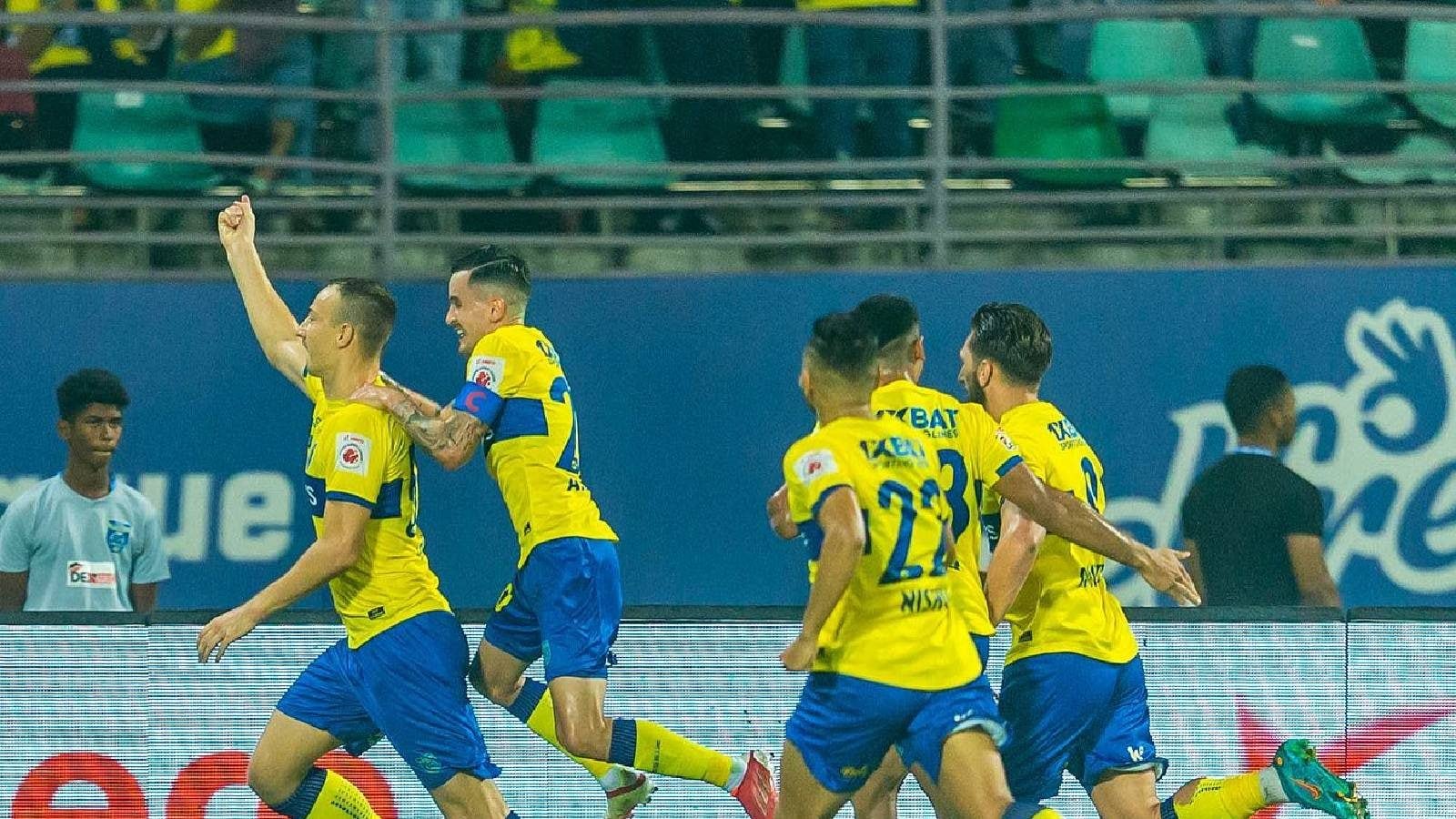 Kerala Blasters defeated Bengaluru FC in the 50th match of the Indian Super League. Blasters won by three goals against two. This is Blasters fifth consecutive win of the season.
This is the first time Blasters have won five matches in a row in the ISL. Marko Leskovic, Dimitrios Diamantakos and Apostolos Giannu scored for Blasters. Sunil Chhetri and Javier Hernandez also scored for Bengaluru.
The forward line of Blasters, who played aggressively from the beginning of the match, constantly put pressure on the Bengaluru defense line led by Sandesh Jhinkan.
Sunil Chhetri put Bengaluru ahead through a penalty in the fourteenth minute. Eleven minutes later, Marko Leskovic equalized for the hosts. Dimitrios Diamentakos extended the lead in the forty-third minute.
Blasters advanced through one-touch passes and shook Bengaluru's net again in the 70th minute. The goal belonged to Apostles Giannu, who came on as a substitute for Ivan Kalyushny.
Bengaluru's defeat eased when Havi Fernandes scored from defender Hor Mipam's mistake in clearing the ball. With their fifth win in a row, Blasters moved up to the fourth position in the ISL points table.
Read the most reliable news, live information, world, national, Bollywood, sports, business, health and lifestyle news on News18 Malayalam website.