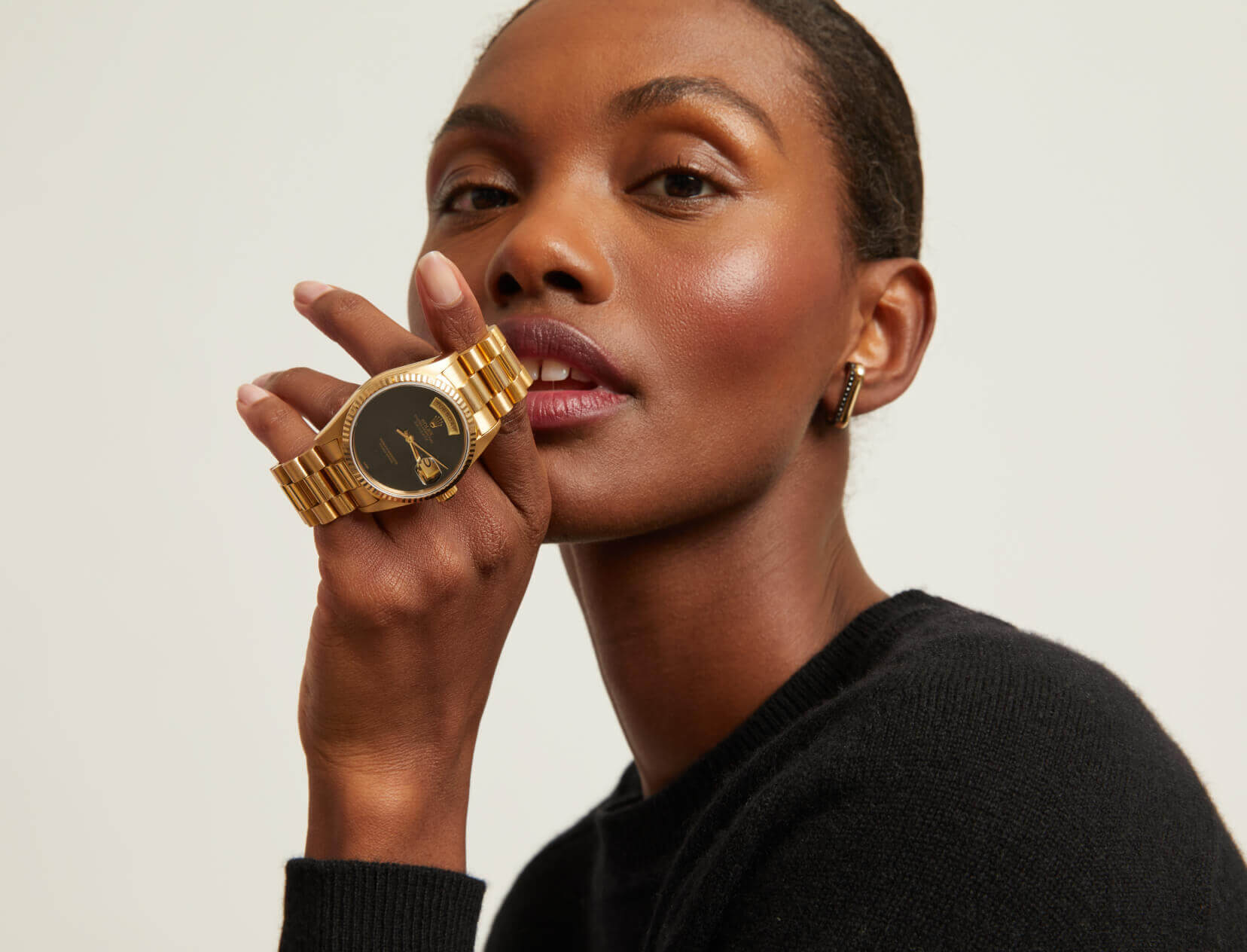 Bob's Watches Unveils a Rare Vintage Rolex Collection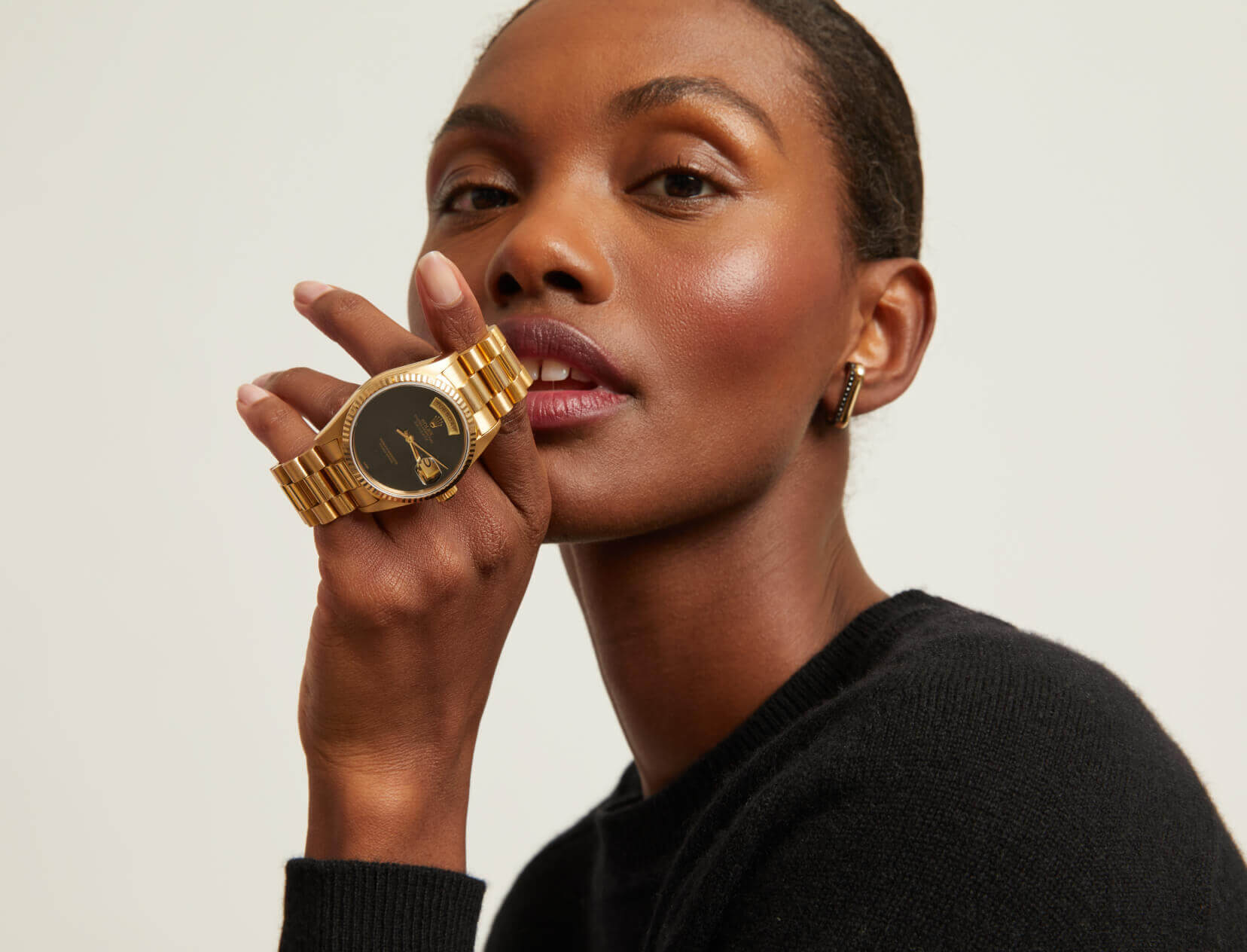 Bob's Watches has long been our favorite place to buy or sell preowned Rolex watches. They handle everything from authentication to servicing (and, in some cases, restoring) for a seamless, worry-free experience. Top-tier timepieces are the name of their game, so when they told us that their co-owner and lead buyer, Carol Altieri, had been curating something special, we knew it was going to be extraordinary.
The collection, launching today exclusively on goop.com and Bob's Watches, includes a selection of vintage Rolex Stellas, rare specialty dials, and two (exquisite) cocktail watches.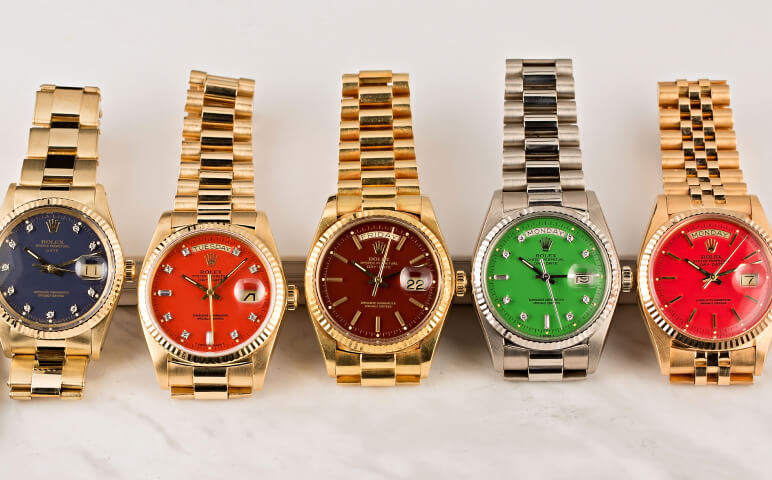 What is a Stella, you might ask? It's not an actual style (or "reference," as a true collector would say), like the Daytona or the Submariner. It simply refers to any Rolex, usually a Day-Date or Datejust, with a colorful lacquered enamel dial. They were originally intended for the Middle Eastern market and launched, in the '70s, to a lukewarm reception, so only a limited number were made; today, they're some of the most sought-after watches out there. We love them because they're somehow baller and playful at the same time. Keep scrolling to see how we're styling them.
BRIGHT IDEA
A pop of color is the swiftest way to perk up your look—and put a little smile on your face whenever you look down to check the time. Whether you choose fire-engine red or something more understated (that tigereye dial is stunning), these watches play well with just about everything in your jewelry box.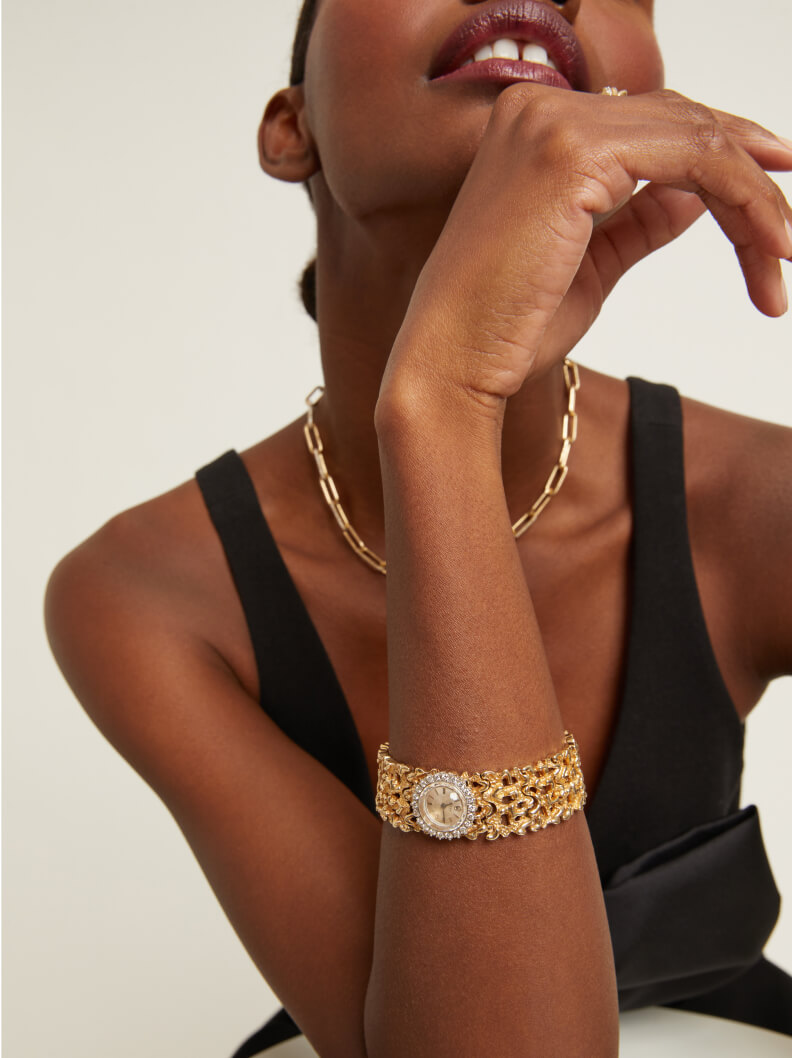 COCKTAIL HOUR
These dainty-faced, diamond-studded cocktail watches are the ultimate arm candy: notable from afar and strikingly beautiful up close. They're also good in group settings, so feel free to add more gold and diamonds into the mix.
G. LABEL BY GOOP GIGI BOW DRESS, goop, $795;
G. LABEL BY GOOP DEVEN LINK NECKLACE, goop, $2,500;
BOB'S WATCHES ROLEX COCKTAIL WATCH, goop, $6,995
CONTRAST MODE
Don't be afraid to build a look around your accessories. Start with a clean canvas (an all-black outfit always works), then add a chunky men's Rolex clasped over your sleeve, and offset the masculinity with a pavé-dipped ring and pointy-toe pearl-strap heels.