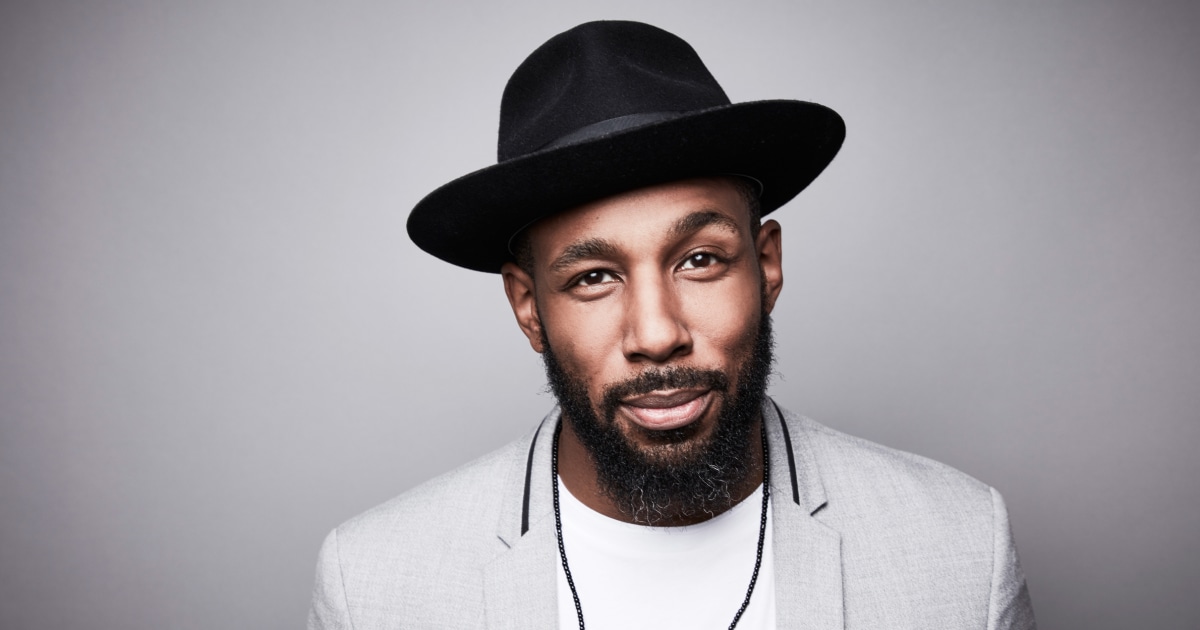 Stephen 'tWitch' Boss, the longtime DJ on Ellen DeGeneres' talk show, has died, according to his wife.
He was 40.
Boss died by suicide, according to multiple sources familiar with the investigation.
Boss was pronounced dead just before 11:30 a.m. local time on Tuesday in Encino, a Los Angeles County Medical Examiner-Coroner spokesperson said. Online records list the place of death as a "hotel/motel."
His wife, Allison Holker Boss, with whom he shares three children, issued a statement about her husband's death Wednesday.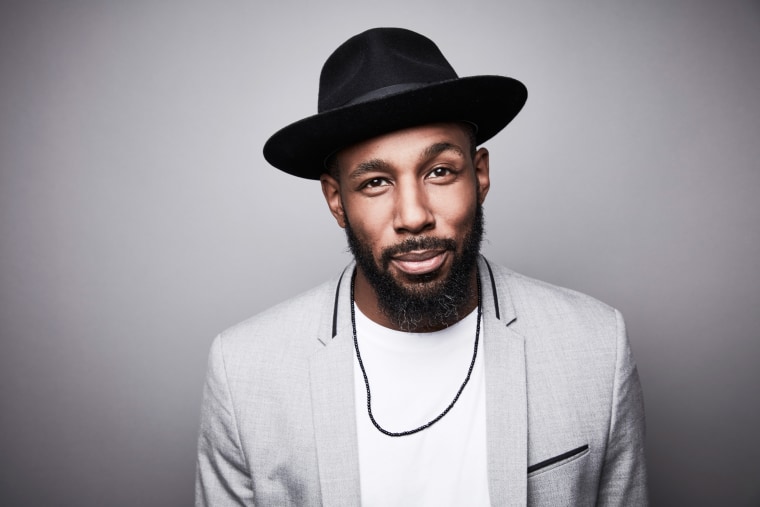 "It is with the heaviest of hearts that I have to share my husband Stephen has left us," she said. "He was the backbone of our family, the best husband and father, and an inspiration to his fans. To say he left a legacy would be an understatement, and his positive impact will continue to be felt."
Holker Boss said her husband valued family, friends and community, adding that "leading with love and light was everything to him."
"I am certain there won't be a day that goes by that we won't honor his memory," she continued, noting the family is asking for privacy. "Stephen, we love you, we miss you, and I will always save the last dance for you."
Boss joined "The Ellen DeGeneres Show" as a guest DJ in 2014, according to Deadline. He became an executive producer on the show in 2020. 
Boss was a former contestant on dance competition show "So You Think You Can Dance" and appeared in several "Step Up" films, according to his IMDb profile.
He and his wife, also a dancer who appeared on "So You Think You Can Dance," posted a video of themselves dancing in front of their Christmas tree on their Instagram accounts on Sunday. 
Both also uploaded Instagram posts celebrating their ninth wedding anniversary earlier this week.
In Holker's post, she wrote: "Saying YES to @sir_twitch_alot has been one of the best decisions I have ever made in my life!! I feel so blessed and loved!! I love you baby and I will never take you or OUR love for granted! I LOVE YOU."
Tributes poured in for Boss on Wednesday.
Ellen DeGeneres said she was "heartbroken" by news of Boss' death, calling him "pure love and light."
She shared a photo of her and Boss hugging and wrote: "He was my family, and I loved him with all my heart. I will miss him. Please send your love and support to Allison and his beautiful children — Weslie, Maddox, and Zaia." 
Warner Bros. Television Group remembered Boss as a "multi-faceted talent and integral part of The Ellen DeGeneres Show."
"He had the ability to bring communities of people together each day to share in joy and laughter. Most importantly, he was a beloved friend, husband, and father," the studio said. 
Paula Abdul, a former judge on "So You Think You Can Dance," said: "tWitch greeted the world every day with a beautiful smile that was a direct reflection of his beautiful heart. He was a beacon of light & a true talent whose legacy & impact will live on in the dance community."
Andy Lassner, previously an executive producer on "The Ellen DeGeneres Show," tweeted a photo of himself, Boss and DeGeneres with the caption: "rest, my friend." 
Singer and TV personality Tamar Braxton commented on Holker Boss' last Instagram post, writing: "My heart is broken. I'm sooooo sorry."
Actor Olivia Munn also commented on the post: "Oh my goodness… my whole heart is with you and your family."
Actor Viola Davis said she was "at a loss for words right now," adding she was "praying for his family and loved ones."
Jada Pinkett Smith appeared in the film "Magic Mike" with Boss.
"I woke up this morning to the news that tWitch is gone. My heart aches for his wife Allison and their children Weslie, Maddox and Zaia," she wrote in an Instagram post that included a photo of her with Boss and Donald Glover.
"We had a lot of good times on the set of Magic Mike. He was so sweet, kind and generous. So many people suffer in silence. I wish he could have known that he didn't have to," Pinkett Smith added.
If you or someone you know is in crisis, call 988 to reach the Suicide and Crisis Lifeline. You can also call the network, previously known as the National Suicide Prevention Lifeline, at 800-273-8255, text HOME to 741741 or visit SpeakingOfSuicide.com/resources for additional resources.