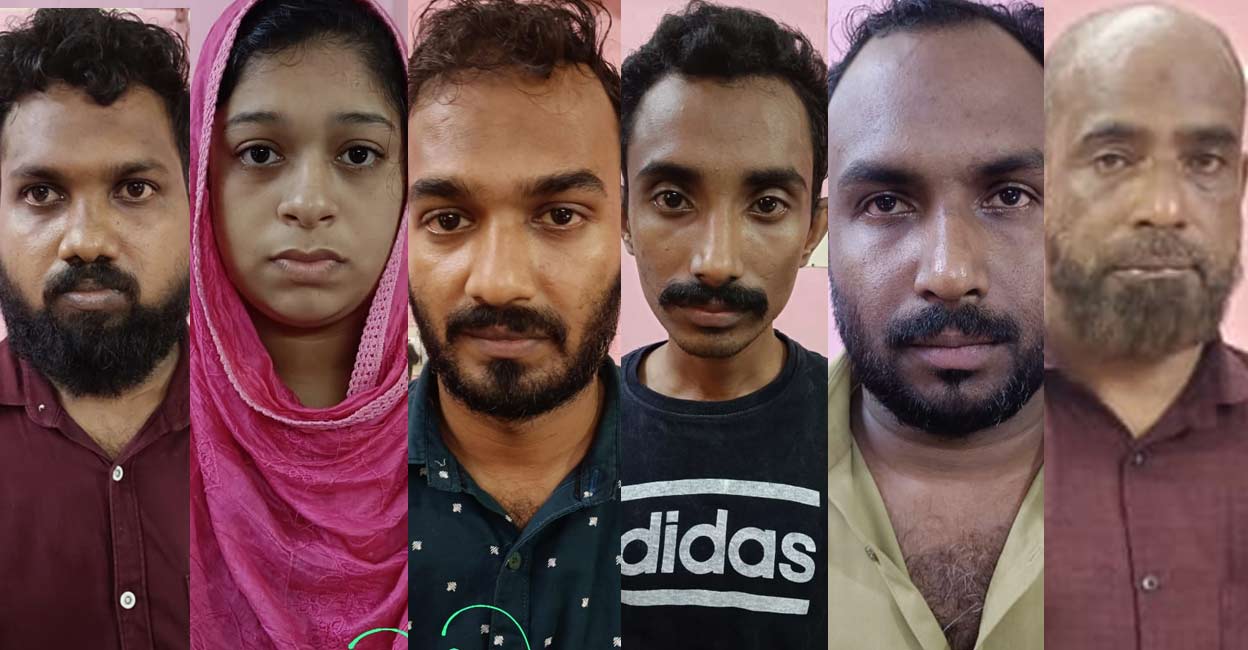 Alappuzha: The police said that in Mavelikara, a young woman was accused of being possessed by a 'jinn' and tried to injure her with a sword in an incident in which she was cast a spell to evict her. Fatima (25), a victim of atrocious crime, gave a statement to the Nooranad police in this regard.
The police arrested six people including the husband in the case. Husband Adoor Pazhakulam Chirail Anish (34), relatives Shahina (23) of Tamarakulam Soumya House, Shibu (31) of Tamarakulam Soumya House, magicians Anwar Hussain (28) of Kulathupuzha Nellimudu Imamuddin Mansil, Imamuddin (35) of Kulathupuzha Nellimudu Imamudin Mansil, Punalur Thingalkarikam Chandanakav. Bilal Mansilil Sulaiman (52) was arrested in the case.
The police said that the witchcraft was performed three times since August. When the woman and her family were living in a rented house in Vallikunnam Mangaram cast spells for the first time, they tried to cut her with a sword. Fatima's statement is that the second time they brought the accused to one of their houses and all of them were fatally harassing her.
On the 11th of this month, he was brought to a rented house in Adikatkulangara and continued the spell for the third time. The house was situated in the middle of a rubber plantation. So the outside world was not aware of any happenings in the house. Here, Fatima was forcibly subjected to witchcraft and brutally beaten when she resisted. Fathima, who was crippled due to the beating, approached the Nooranad police in the condition of losing her life.
Aneesh was the second marriage of Fatima, who worked in Thiruvananthapuram Technopark. Anish, a superstitious man, used to chant and recite mantras while walking with his wife on the pretense of getting rid of her evil deeds. When she questioned this, the witchcraft started by saying that a jinn had entered Fatima's body and it was necessary to evacuate it.
When she resisted, the accused tied Fatima up, beat her, dragged her and tortured her to death. Then she sought treatment at Fatima Hospital. They used to spread the word that Fatima was crazy if anyone questioned her about witchcraft.
Nooranad CIP said that the superstitious accused used to make people believe that the body was infected and then cast evil spells as a remedy. Sreejith said. Mavelikkara Judicial First Class Magistrate remanded the accused before the court. CI P. Sreejith, SI Nidhish, Junior SI Deepu Pillai, SI Rajeev, ASI Pushpan, CPOs Srikala, Prasanna, Ratheesh, Arun and Santosh were in the investigation team.
English Summary: Sorcery at Alappuzha: Follow Up