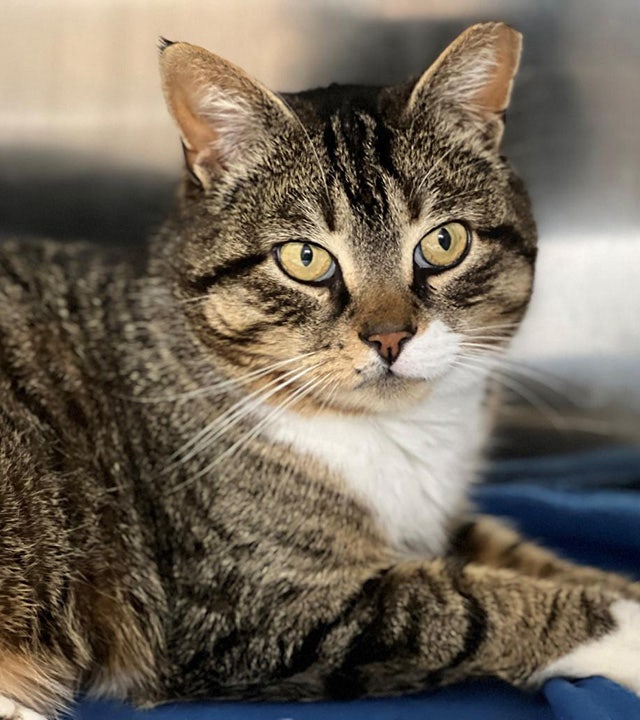 A domestic shorthaired tabby named Froggy is looking for a forever home in New York after the stray was brought to a shelter. 
"This two-year-old handsome tabby cat was found by a Good Samaritan who noticed how friendly he was while doing figure eights around her legs," according to his shelter, Animal Rescue Fund of the Hamptons (ARF).
The shelter described Froggy as a "sweet, lovable kitty who enjoys being petted." 
TWO SPECIAL KITTIES IN VIRGINIA NEED TO BE ADOPTED TOGETHER: 'THEIR IMPERFECTIONS MAKE THEM PERFECT'
He's adjusted very well to shelter life after living outside, Fox News Digital is told. 
"Just imagine how great he'll be once he's in his forever home," the shelter added.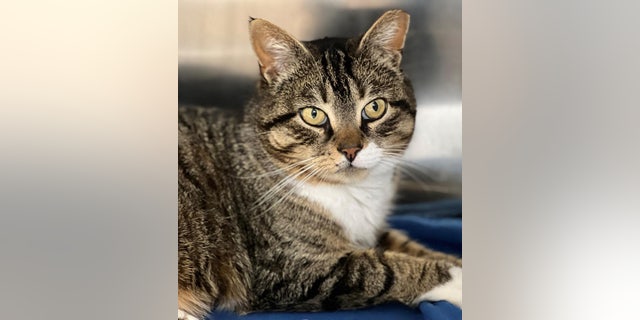 Froggy tips the scales at 13.8 pounds, according to his profile on the ARF website. 
WORLD'S OLDEST LIVING CAT IS NEARLY 27 AND LIVES IN ENGLAND: 'SPECIAL CAT'
He recently arrived at the shelter through ARF's "Operation Cat" program, which aims to reduce the number of homeless, feral and stray cats through a trap, neuter and return strategy.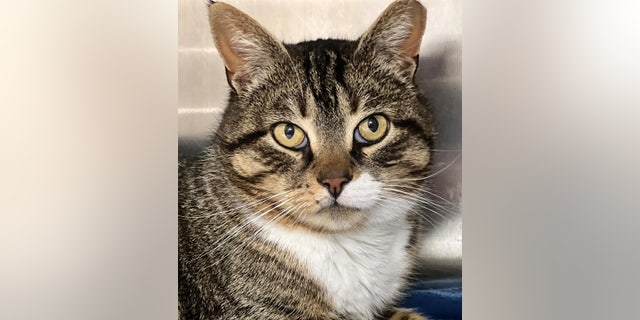 "Volunteer caretakers provide food, water and shelter for over 1,000 cat colonies, ranging in size from two to thirty cats," the ARF website says.
TWO CHUBBY SAN FRANCISCO DOGS ON WEIGHT-LOSS JOURNEY ARE SEEKING A NEW HOME
The cats are then humanely trapped and subsequently spayed or neutered, vaccinated and then released back into the colony.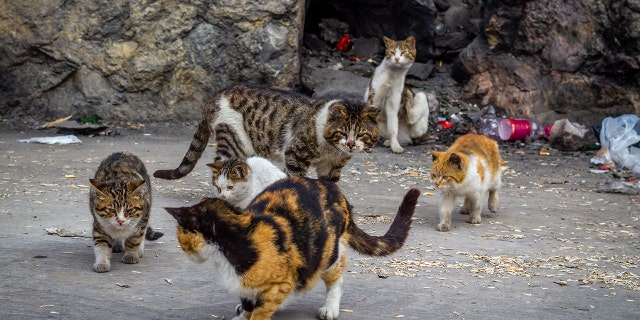 Since the program began in 1997, more than 35,000 feral cats on Long Island have been spayed or neutered through Operation Cat.
CLICK HERE TO GET THE FOX NEWS APP
Anyone interested in adopting Froggy or any of the other pets available at the shelter should contact ARF.
The ARF Adoption Center is located at 124 Daniels Hole Road, East Hampton, New York, 11937. 
CLICK HERE TO SIGN UP FOR OUR LIFESTYLE NEWSLETTER
The center is open for adoptions 11 a.m. to 4 p.m. on Fridays, Saturdays and Sundays. 
Want to read about other pets up for adoption? Check out this recent article from Fox News Digital: Loki, a Wichita shelter's longest resident, seeks forever home with big yard
And click here for other Fox News Digital Adoptable Pets stories.