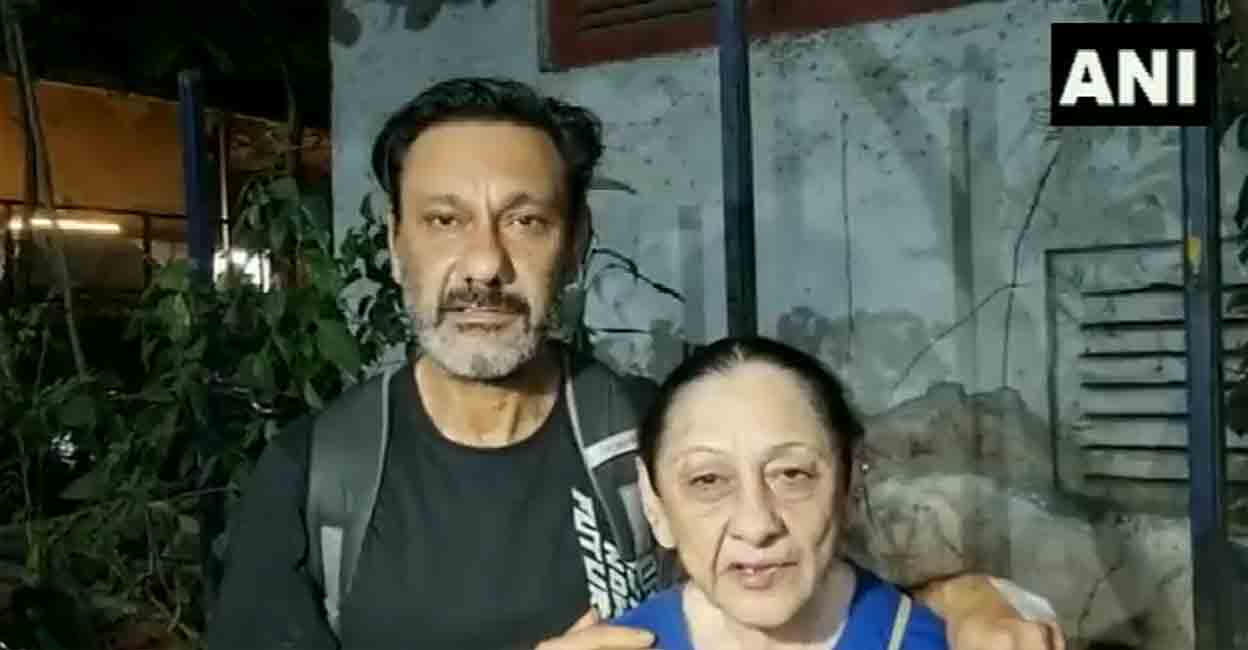 Mumbai – Actress Veena Kapoor (74), whose son beat her to death with a baseball bat after a property dispute, is alive. The actress and her son filed a complaint at the police station in Mumbai demanding action against those who spread fake news that her son had been killed. In the complaint, Veena Kapoor stated that the person who was killed was someone with a similar name to hers.
News agency ANI tweeted a video of Veena Kapoor who came out against the news of her death. "This is fake news. It is true that a person named Veena Kapoor was killed. But I am not that Veena Kapoor. I live in Gorgaon and not in Juhu as per the news. I also live here with my son. That's why people mistakenly thought that I was killed' – Veena Kapoor responded to the media.
"I would like to inform all those who believe that I am dead that it is false news. I'm not dead. Still alive. The news that my son killed me was really shocking. I couldn't even react. My son and I filed a case against him for spreading fake news. Police is providing all support in the incident. My heartfelt thanks to them.
They were very cordial when we came to complain. My salute to Mumbai Police. If we don't complain now the same thing will happen to someone else in the future. Day and night phone calls to know the status of the death cause great mental stress. Even at the shooting location, there is no peace. Veena said that it is not possible to focus on work.
The news spread yesterday that his son Sachin Kapoor and his employee were arrested in the case of beating actress Veena Kapoor with a baseball bat and throwing her into the coke. It was also published in the national media. However, actress Veena says that Veena and her son are different people in this news.
English Summary: Actor Veena Kapoor files FIR over rumours that her son killed her: I'm alive