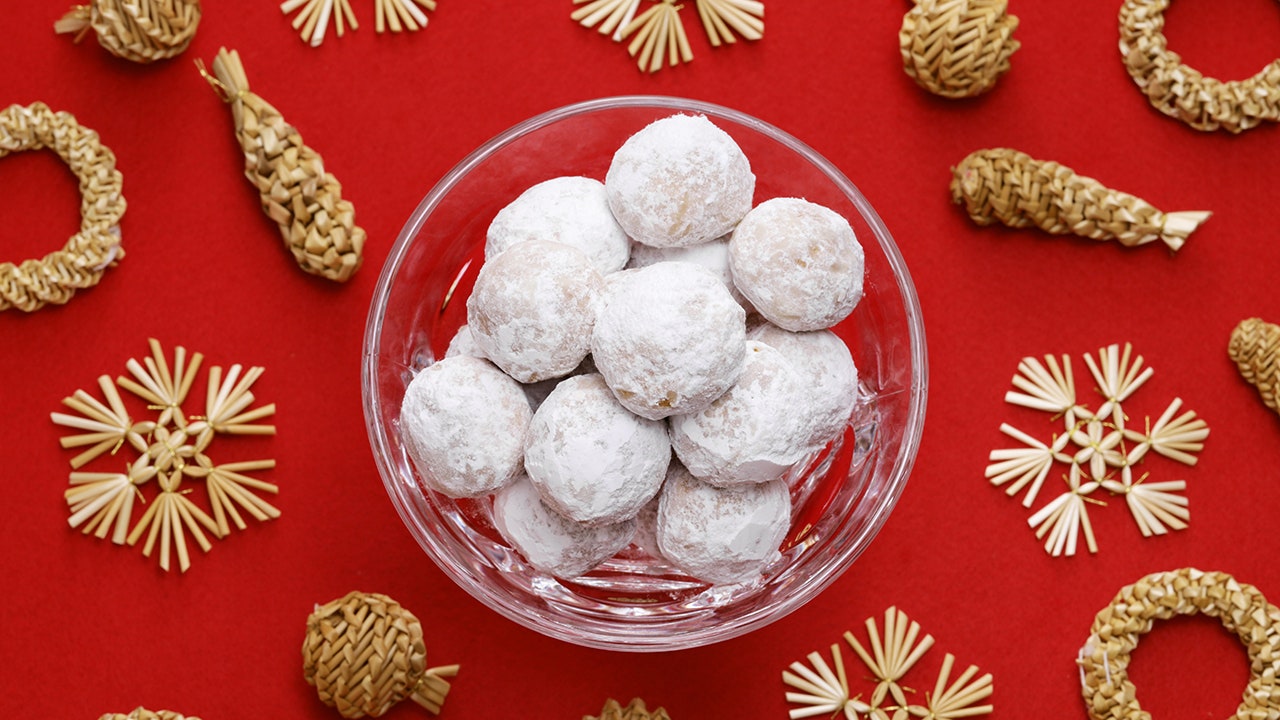 Looking for a snowy treat for yourself and others? 
Snowball cookies could be the answer needed for a treat when entertaining family and friends. 
Packed with flavor and morsels of naughtiness (this is where the chocolate comes in!), snowball cookies are too delicious not to add to the Christmas cookie list this season and beyond the holidays. 
CHRISTMAS-TREE SHAPED COOKIES FOR A FESTIVE HOLIDAY DESSERT
Made with pecans (chocolate, if you desire), sugar, vanilla, butter and submerged in powdered sugar, the cookies melt in your mouth and are a festive treat for the holidays. 
Many snowball cookies call for pecans, but if pecans are not your thing – substitute pecans with milk chocolate or dark chocolate or enjoy both.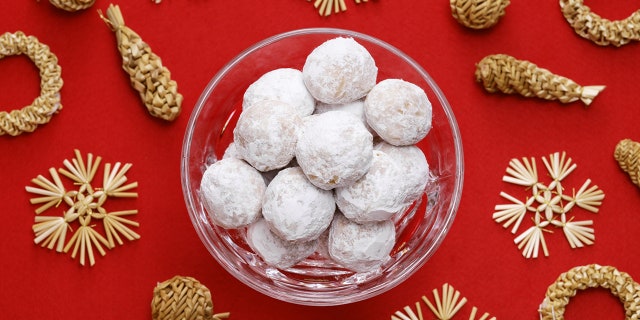 This recipe is perfect for those with limited time or when the occasion demands for a sweet treat.
CHRISTMAS COOKIES BY THE NUMBER: GUESS HOW MANY COOKIES SANTA EATS ON CHRISTMAS EVE?
Ingredients
2 cups of crushed pecans (substitute mini milk/dark chocolate morsels). (If you want both pecans and chocolate, use one cup of crushed pecans and one cup of mini milk/dark chocolate morsels. You don't need to crush the chocolate.)
2 cups all-purpose flour
⅓ tsp. sea salt
1 cup unsalted butter
¼ cup granulated sugar
1 tsp. vanilla extract
½ cup powdered sugar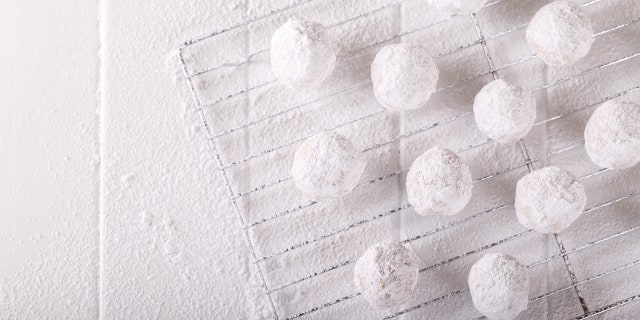 Instructions
1. Preheat the oven to 325 degrees.
2. Process pecans in a food processor until chopped. Transfer the chopped pecans or mini chocolate morsels (or both), flour and sea salt into a bowl. Set aside.
3. In another bowl, whip butter, sugar and vanilla with an electric beater on medium speed. Next, lower the speed to low, gradually adding the nut and flour mixture.
4. Take 1 tbs. of dough and round it into 1-inch balls. Place on a greased baking sheet. Bake 12-16 minutes until lightly browned. Allow cookies to cool for 10 minutes.
5. Add powdered sugar into a bowl and roll the cookies into the mixture. Place in a seal-tight container or serve.
6. Pairs great with coffee, hot cocoa and your favorite tea.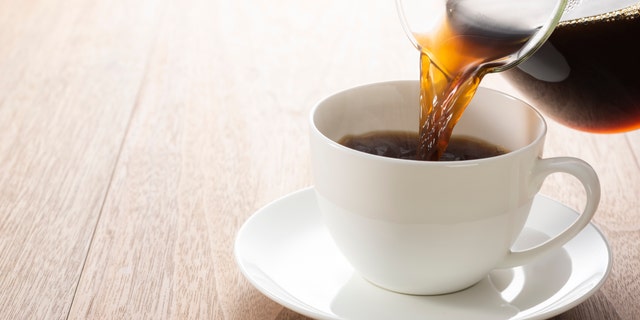 This recipe yields 48 yummy cookies.
CLICK HERE TO SIGN UP FOR OUR LIFESTYLE NEWSLETTER
Enjoy!