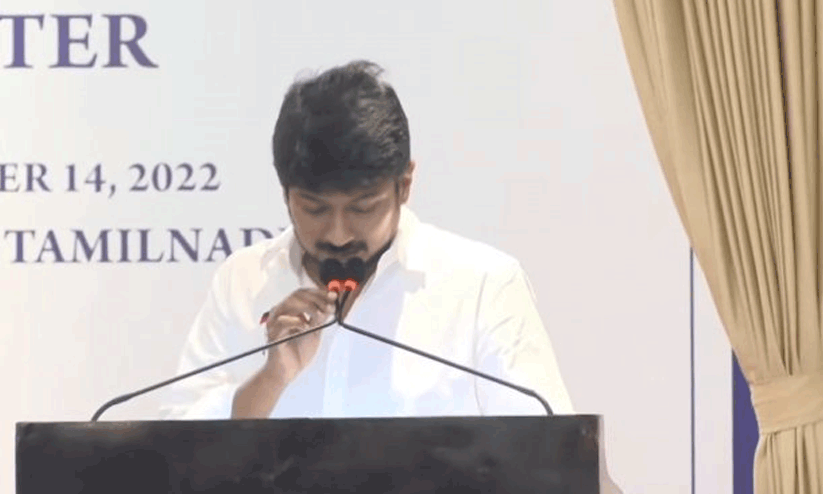 Chennai: Udayanidhi Stalin, son of Tamil Nadu Chief Minister MK Stalin and secretary of DMK's youth wing, was sworn in as minister. Udayanidhi has been given the charge of youth welfare and sports development departments. The swearing-in ceremony was held at 9.30 am on Wednesday at the Durbar Hall of Raj Bhavan. Governor R.N. Ravi recited the oath. Udayanidhi is DMK's MLA from Chepauk.
Chief Minister Stalin, Kanimozhi MP and Dayanidhi Maran attended the function. After taking the oath, Udayanidhi thanked his father Stalin and tweeted that he will act with a sense of responsibility. With the arrival of Udayanidhi, the number of members in Stalin's cabinet increased to 35.
Udayanidhi has been the youth wing secretary of DMK since 2019. Stalin also held this post from 1982 to 2017. Udayanidhi was elected as MLA for the first time in 2021. Before that he was the party's chief propagandist.