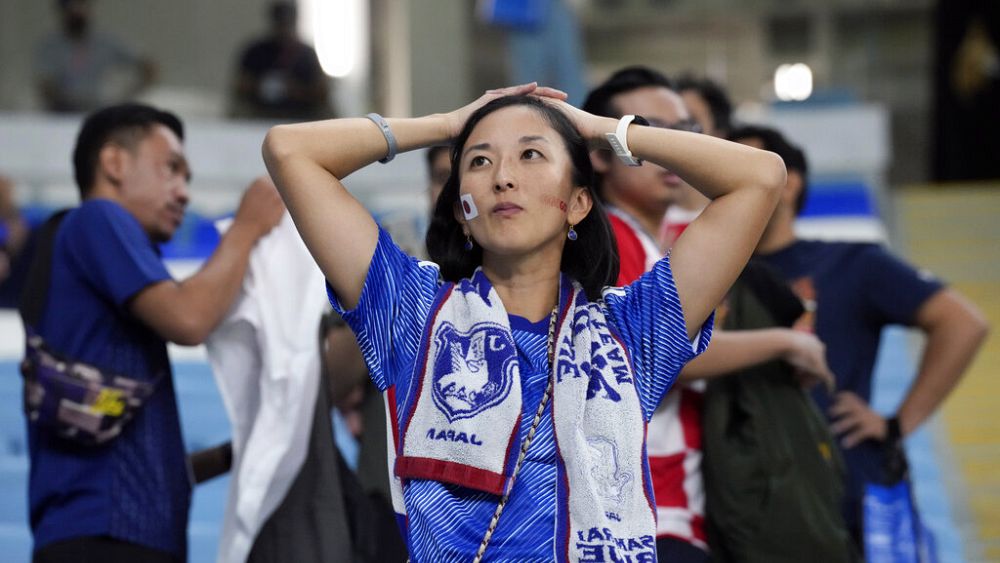 By Euronews, AP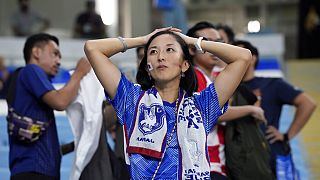 It's been another big day for the World Cup. 
Four teams battled it out to decide who would advance into the quarter-finals. Only one European team played on Monday: Croatia, who faced their first Asian team of the World Cup, Japan.
Here's Euronews' snapshot of today's football. 
Croatia – Japan (1 – 1) (Croatia won 3 – 1 on penalties)
Croatia beat Japan 3 – 1 on penalties. The Japanese squad scored the match's first goal in the first half and were leading until the 70th minute when Croatia equalised, bringing the count to 1 – 1. 

Extra time was fruitless for both sides, forcing a nail-biting penalty shoot-out. Japan crumbled under the pressure, with Croatia storming ahead to put 3 in the net compared to Japan's 1. 

Croatia will head into the quarter-final on Friday, where they will play Brazil who beat South Korea. 

The European team, the smallest country in the final 16 with a population of only 4 million, was the runner-up four years ago against France and finished third in 1998.

Japan qualified as group winners after two unexpected victories against former world champions Germany and Spain.

This was their fourth appearance in the knockout stage, still without a victory. 

The match was the first time Croatia played an Asian team in a World Cup knockout match after eight previous games against European teams.
Brazil vs South Korea (4 – 1)
Brazil thrashed South Korea on Monday night, beating them 4 – 1. 

The Brazilian side dominated the game, chalking up a 3-nill lead in the first half. South Korea managed to close the gap by scoring their first and only goal in the 76th minute. 

They will face Croatia on the pitch next. 

Brazilian superstar Neymar was unphased by his ankle injury which had threatened to keep him out of the rest of the World Cup. He scored the first goal. 

South Korea head coach Paulo Bento had warned Brazil that his team will fight "to the utmost of our efforts" to beat the 5-time world champions. But it seems the tough-talking was not enough. 

The two teams had never played each other in a competitive match but did meet in a friendly international in Seoul back in June.

South Korea was trying to advance past the round of 16 for the first time since the historic run as a co-host in 2002, when it reached the semifinals and finished fourth. 

The Asian team was eliminated in the group stage in 2014 and 2018.