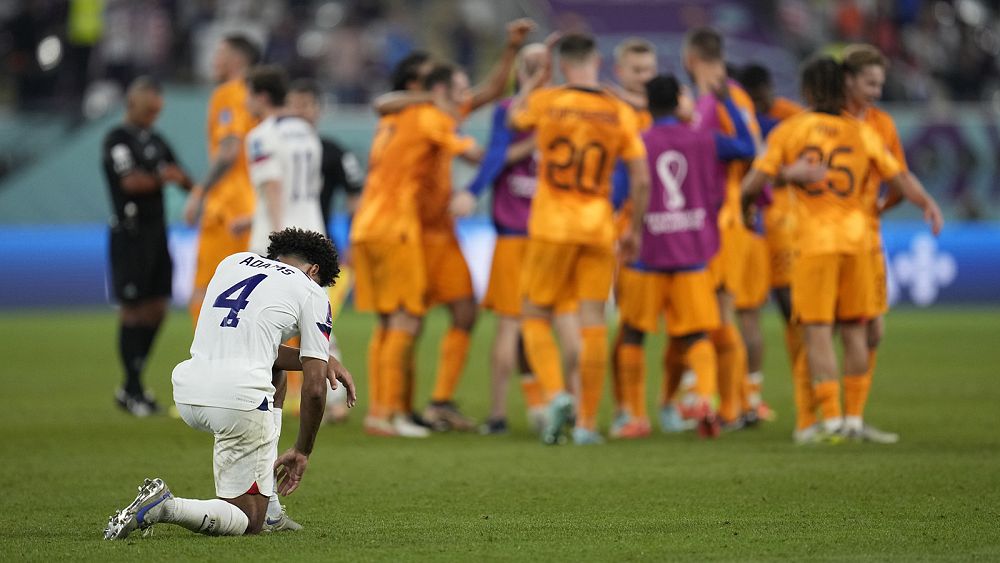 By Euronews  with AP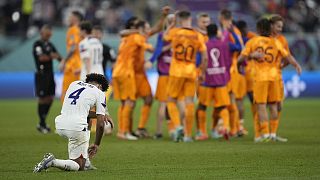 There were only two games taking place on Saturday on the first day of the knockout stage of the World Cup, and only one European team on the pitch: the Netherlands, which progressed to the quarterfinals on Saturday afternoon after beating the US 3-1.
Here's our at-a-glance look at the day ahead.
Netherlands vs US: 3-1
The Oranje have progressed to the quarterfinals thanks to goals by Memphis Depay (10′), Daley Blind (46′) and Denzel Dumfries (81′). 

The US team pulled one back after Christian Pulisic assisted Haji Wright in the 76′ minute, in a match that was more even than the score would suggest.

The Dutch team has had only a day of rest before the match, as the team has been battling the flu. 

A losing finalist in 1974, 1978 and 2010, the Netherlands began this tournament with a 2-0 win over Senegal, tied Ecuador 1-1 and beat Qatar 2-0 to top Group A.

Louis Van Gaal's team has been criticised at home for an alleged lack of attacking flair despite an 18-game unbeaten streak.

The US has been winless in its last 12 World Cup games against European teams including Saturday's match — a streak that includes five losses and six draws.
Argentina vs Australia: 2-1
In what turned out to be a very closely fought match, Lionel Messi opened the scoring, while Manchester City's Julian Alvarez added another in the second half.
Feisty Kangaroos managed to pull one back after Craig Goodwin's shot got deflected into the net by Argentina's Enzo Fernandez.
The last 20 minutes turned into a frenetic affair, but despite efforts on both sides, the game ended 2-1 for Argentina.
Argentina was shocked by Saudi Arabia in its opening match and had to beat Poland earlier this week to advance in the World Cup. After beating Poland, the Gauchos
emerged as the winner of Group C earlier this week.
Australia was in the knockout round for only the second time. Their previous trip was a 1-0 loss to Italy in 2006.

This is the first match between the two teams since 2007.