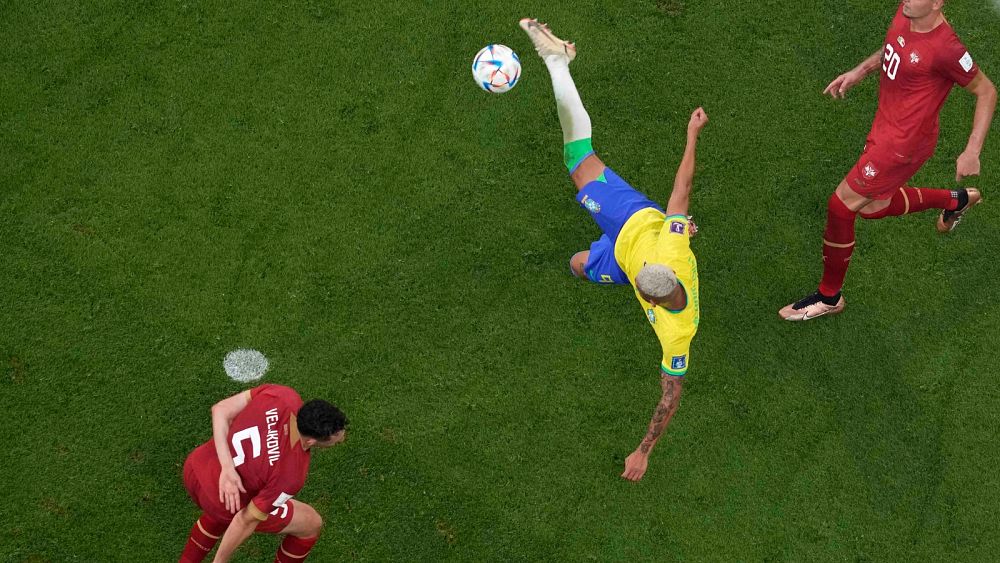 By Euronews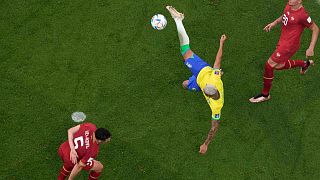 Brazil 2-0 Serbia
Richarlison came through for the "Seleção" scoring both goals for Brazil.

Neymar, seeking his first major title with Brazil, stayed at 75 goals for the national team, two shy of Pelé's scoring record and was substituted, apparently injured, late in the game. 

Brazil, trying to win its first World Cup in two decades, is unbeaten in its last 20 opening games, with 17 victories. 

The South American footballing powerhouse has finished first in its group in the last 10 World Cups.

Brazil and Serbia also played in the group stage in 2018, with Brazil also winning 2-0 to reach the next stage at Serbia's expense in that tournament.

Since competing as Serbia in 2010, the the country has not advanced to the knockout rounds of the World Cup.
Portugal 3-2 Ghana
Cristiano Ronaldo made World Cup history as the first male player to score at five World Cups with his 65th-minute penalty.
Ronaldo has now scored in every World Cup since his first in 2006, when a penalty against Iran started his run of goals in the tournament that's now up to eight in 18 matches. He has a men's record 118 international goals.
All the goals came in a wild final half-hour, with Andre Ayew equalizing for Ghana eight minutes after Ronaldo converted his penalty after tumbling under a challenge by Mohammed Salisu.
None of the five African teams at the World Cup won their first match in the group stage.
Inaki Williams made his first competitive start for Ghana, a day after his brother, Nico, came on as a substitute for Spain in a 7-0 win over Costa Rica. Inaki Williams switched allegiance this year from Spain to Ghana, which is the country where his parents were born and left decades ago while his mother was pregnant with him.
Switzerland 1-0 Cameroon
Monaco forward Breel Embolo scored the only goal of the game to defeat Cameroon in the morning match in Qatar on Thursday.

Embolo, who took a pass from Xherdan Shaqiri to score in the 48th minute, kept his promise not to celebrate against the country where he was born.

The 25-year-old left Cameroon with his family when he was five. They settled in Switzerland, the country he is now representing at a second World Cup.

The result means all teams from Africa are scoreless over the four games they have played so far.

It also means Cameroon's streak of losses at World Cup finals tournaments has been extended to eight games dating, back to 2002.